learn how to do Online Scheduling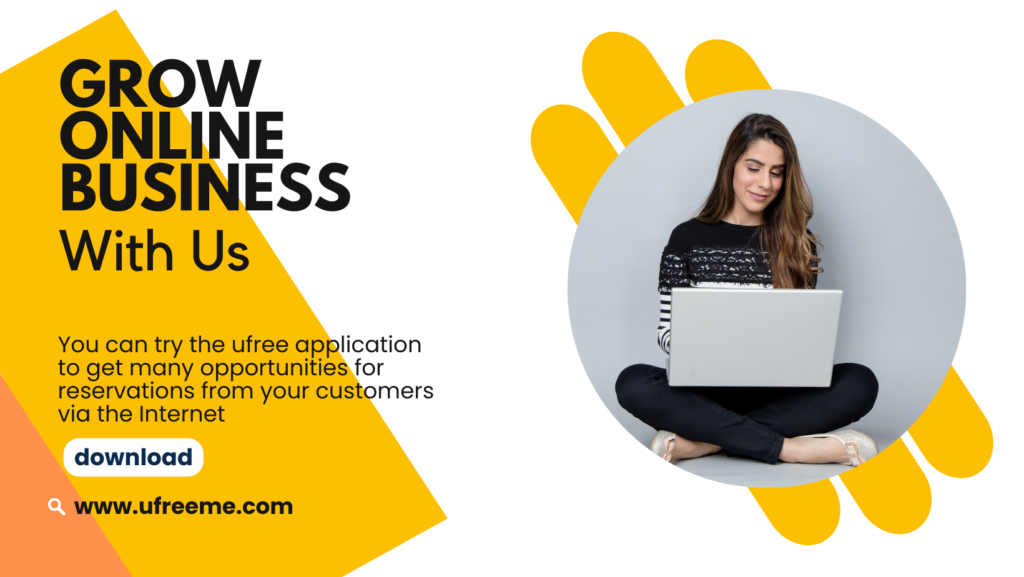 learn how to do Online Scheduling
you can schedule your time using ufree program as its the best scheduling software products based on user reviews and user popularity now learn how to do Online Scheduling.
learn how to do Online Scheduling in 4 steps
Create a home for your business
You can build a page on our site in which you mention the type of your service with the service specifications, in addition to raising your schedule of available appointments for booking with you to attract new clients and new reservations.
Schedule and manage appointments
You are the main controller of your customers' reservations or their cancellation. You are aware of all the details of your appointment schedule. The ufree application sends you notifications of every change that occurs and also reminds you of every appointment that is about to happen.
Upload your job  schedule to the app

Download the ufree application, schedule your agenda on the application, and enjoy the experience of new online reservations, as well as the experience of having an organized presence for your work and schedule in a professional way

An appointment has been successfully booked

Enjoy this experience of your access to a notification on your phone about your work without resorting to any trouble in booking appointments with you or the cost of calls or the time of your employees to answer these calls Enjoy the new technology that ufree app provides to your world

inconclusion
Your project always needs the continuous organization of your agenda, because this will positively impact your profits and sales, and you will be aware of all the details of the work. However, you do not need your full focus. ufree application achieves this difficult equation.




topics you may like
Say Goodbye to Scheduling Stress with Ufree – The Ultimate Scheduling App
Embrace the Freedom of Seamless Scheduling with Ufree